"For every time zone crossed, by whatever mode of transport and measured by 15 Degrees, your body needs a full day to recover."
DR IAN PERRY Aviation consultant
For global travel, you need to start preparing your body days before departure, whilst caring for it during your trip and several days after.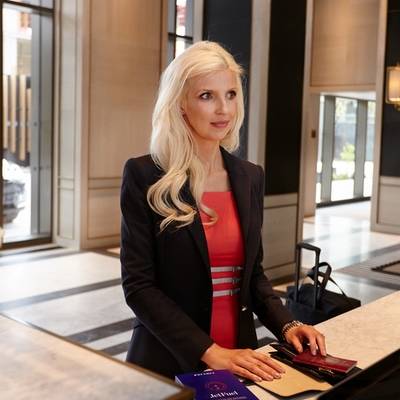 To help prepare your body for travel, the focus must be on your digestive, circulatory and immune systems. Prioritising rest, exercise and hydration will enhance your energy levels and aid staying well during your trip. It's as important as packing right.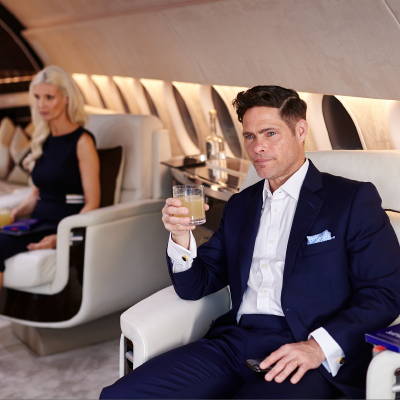 As altitude increases, pressure inside the cabin falls, resulting in physiological changes. Taste buds function differently, intestinal gas can expand up to 50% more than at sea level causing discomfort. Changes in air pressure stretch the gut membranes increasing the absorption surfaces interfering with normal digestion and gut rhythm. Alcohol absorbs faster so less is needed to get drunk.
Long journeys across the world disturb our basic bodily rhythms, causing tiredness and fatigue, impacting mental and physical performance and leading to loss of concentration. The effects of air pressure, humidity and hypoxia all impact our immune system making it more vulnerable on arrival. You just need to care for it several days after you've arrived.
---
Flying puts us into a different atmosphere, and we don't always look after ourselves properly when we're there.
Did you know that at 30,000 feet up, there's 25% less oxygen?
While there's less oxygen for you to breathe, your intestinal gas can expand by 50%.
---
We often don't do anything to help our bodies feel better in these conditions.
37% of us don't drink any water on flights, and 71% don't drink enough liquids of any kind. 29% of us make it even harder for our bodies by dehydrating them with coffee and alcohol. ---
Take care of yourself with our three supplements and botanical infusions.
Our carefully considered formulations help your body cope with travel conditions. They have the added benefit of rehydrating you, as you drink them with water. The JetFuel product range
Our three supplements and botanical infusions contain carefully considered formulations to help you prepare for, perform during and recover from the many challenges of big business and global travel.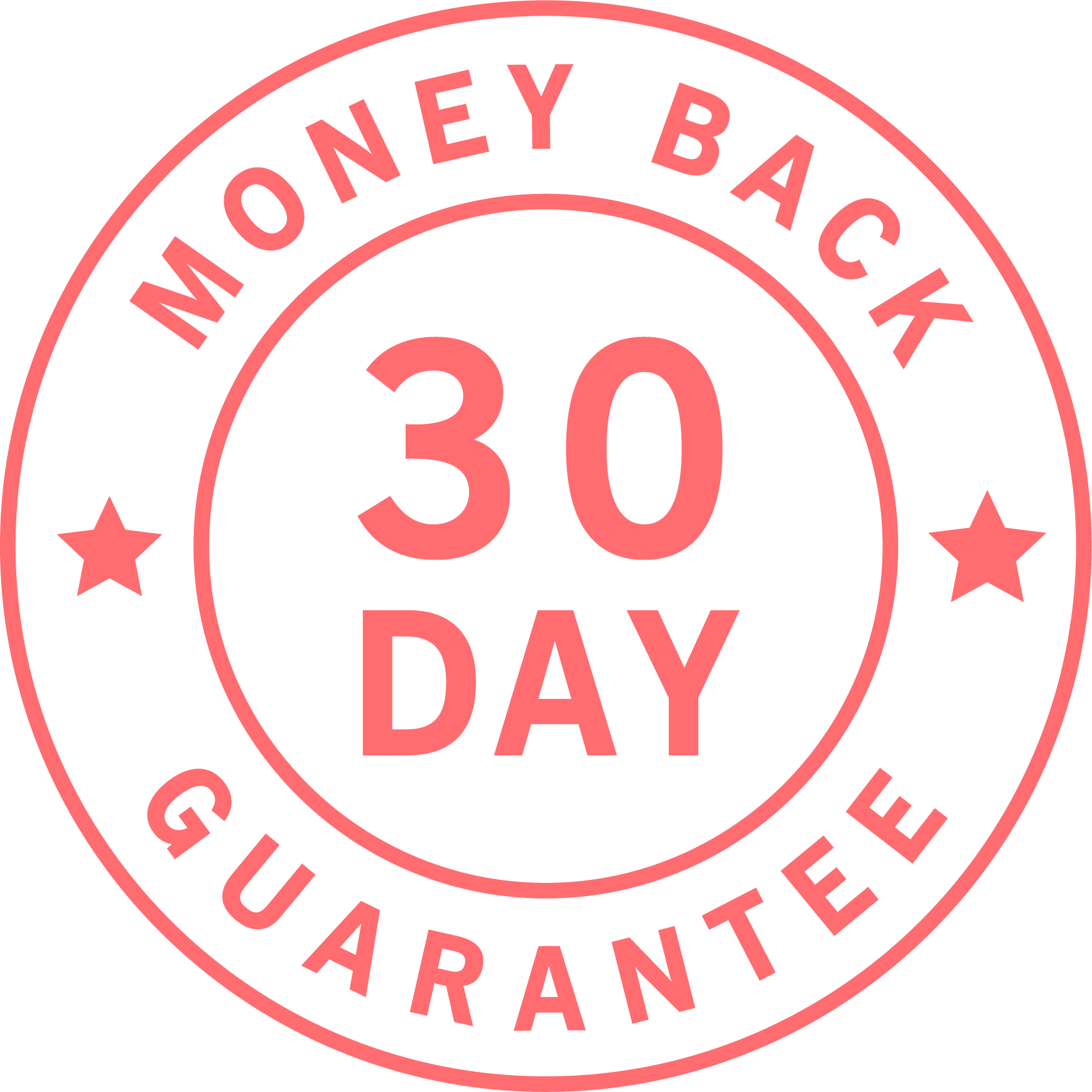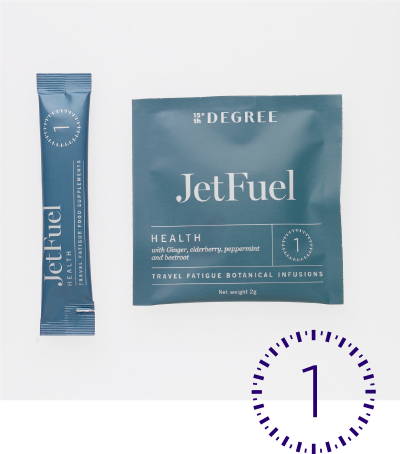 HEALTH
Providing ingredients to help look after your digestive, circulatory and immune systems. Antioxidants, vitamin C and zinc protect cells. Ginger root and turmeric help support immune system function. Includes Fruitflow®, Pycnogenol® and live bacterial cultures.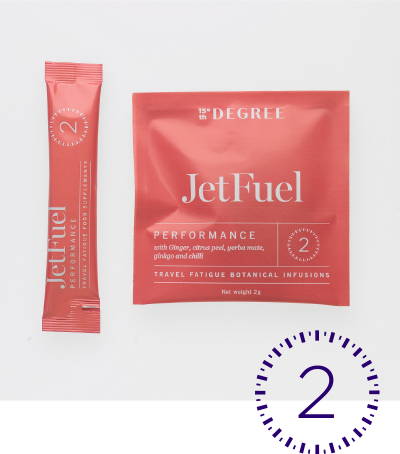 PERFORMANCE
Providing ingredients to help maintain your energy while keeping your mind sharp and focused. Zinc, ginkgo biloba, and guarana help support normal cognitive function. Also contains CoQ10, turmeric and Rhodolia.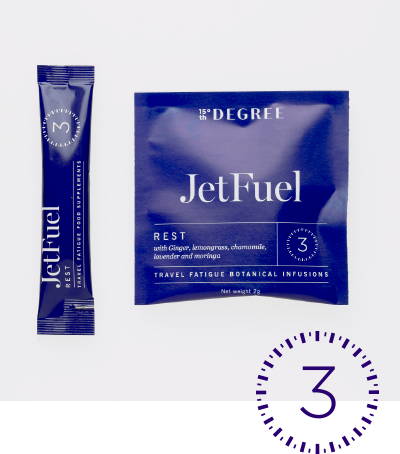 REST
Providing ingredients to help you relax. Magnesium helps reduce tiredness and fatigue. Chamomile and lavender help support relaxation. Also contains 5HTP and zinc.


| | | |
| --- | --- | --- |
| | | |
| A world's first innovative formulation for aviation travel. | Bespoke travel specific quantities and personalised reminders with JetFuel's concierge service. | Balance the 6 health functions disturbed during travel (Immune, Digestion, Circulation, Energy, Cognitive Function and Rest). |
| Efficacious and highly absorbable ingredients, distributed into the bloodstream faster than cheaper ingredients. | Total of 56 active ingredients; 2 Patented ingredients; every ingredient earned the right to be included. | Non-GMO and 100% free from bulking agents, fillers, sugar, artificial colours and preservatives. |
---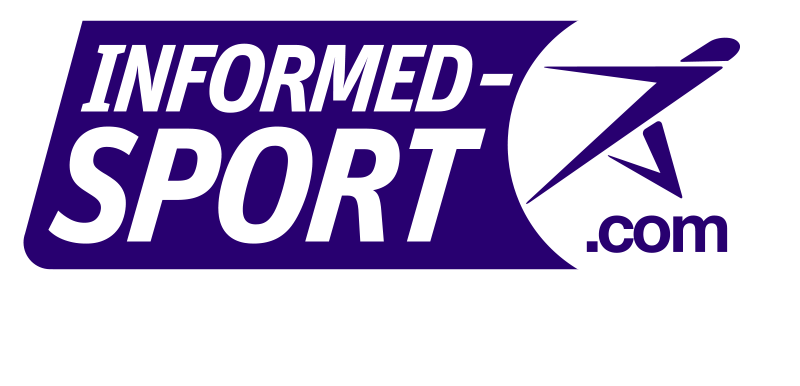 Tested for banned substances by LGC's world-class sports anti-doping laboratory enabling world travelling, high performing, elite athletes use of JetFuel without risk of doping.
---
Hear stories of healthy journeys from our jetsetters
"JetFuel was my lifeline during an intense 1 week round the world trip to Australia. The perfect companion from take-off to landing to beyond."
ISABEL ATHERTON
Yoox Net-A-Porter Group

"Did they work? Hell yes. I couldn't have survived without them. They were my entire support system for 4 intense days of speed meetings at Virtuoso when my performance was business critical."
JENNY GRAHAM
Quintessentially Travel

"The perfect remedy for our VIP Clients. Feedback was overwhelming and we easily saw the benefits upon their return. It's imperative we provide a solution to our VIP client's gruelling travel regimes to help improve their travel fatigue."
CHRISTINA LAWFORD
Diamond Air Concierge

"I'm a very sceptical person but JetFuel has a very positive impact on my travel experience."
JUSTINIAN CLIFFORD BOWLES
Hedge Fund Manager

"As an athlete and active traveller, I've finally found an easy and health benefiting way to compliment my busy lifestyle when travelling in just three easy steps."
MARIS KUKLIS
Etihad Airlines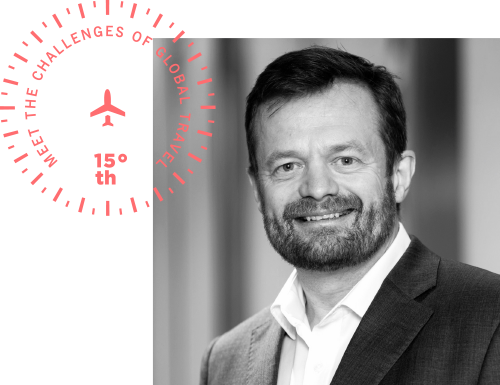 ROBERT BRYANT
Partner, London
51,000 miles,
7 flights,
8 cities,
5 weeks.
No fatigue.
---
"ONE WEEK LATER, ON ARRIVAL BACK IN THE UK, MY FAMILY WERE AS EQUALLY IMPRESSED AS ME. I WAS NEITHER GRUMPY NOR NEEDING TO SLEEP ALL DAY LIKE NORMAL. IT WAS LIKE I'D NOT BEEN AWAY."
See what the press say after taking JetFuel on their travels
Away from home, alone, adrift? Turn to our Travel Well journal for advice on gaining control, centring and grounding yourself on the road